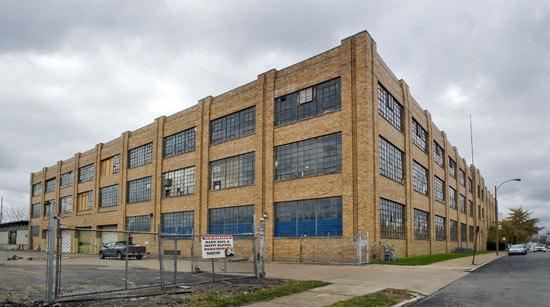 U.S. Bank to provide $16.5 million in tax credits for CORTEX Heritage Building
St Louis Business Journal
Reporter- Amir Kurtovic
Published on March 13, 2013
U.S. Bank will provide more than $16.5 million of New Markets Tax Credit and Historic Tax Credit equity for Wexford Science & Technology's purchase and rehabilitation of the historic Heritage Building at the CORTEX biotech and medical district in Midtown.
Wexford, a Baltimore-based developer of research parks, bought the building from CORTEX last December and plans to turn it into a $73 million mixed-use facility with state-of-the-art research laboratory and office space. The project is expected to create 411 construction-related jobs and 457 full-time positions in the research and technology fields.
The redevelopment of the Heritage Building is part of a $186 million second phase of development at CORTEX.
"We're committed to ensuring that St. Louis is well positioned to handle the growth of St. Louis institutions and able to attract new businesses, particularly those in the biotech and medical research fields," said Zack Boyers, chief executive officer of U.S. Bancorp Community Development Corporation (USBCDC), the subsidiary of U.S. Bank providing the equity investment. "We take great pride in providing financing for this redevelopment project. The updated facility and surrounding infrastructure improvements will further establish the district as a center of intellectual and commercial activity and collaboration."
Washington University was announced as the first tenant of the building and Wexford plans to redesign the 190,000-square-foot space to include a central atrium and collaboration area as well as conference rooms as modern amenities. The company will also contribute $7.3 million to pay for public infrastructure upgrades within the CORTEX district, according to a statement.
"Wexford is excited to be a part of this exciting Phase II of CORTEX," said Dan Cramer, senior vice president of Wexford Science & Technology. "The rehabilitation of the Heritage Building kicks off Phase II, and at the end of this stage we will see $186 million in investment, 1,400 new jobs, and 384,000 square feet of lab and office space added to the district. It's ambitious, but with Wexford's experience and the support of the St. Louis community, we will transform a crumbling neighborhood into a beacon of bioscience and technology in the heart of this city."