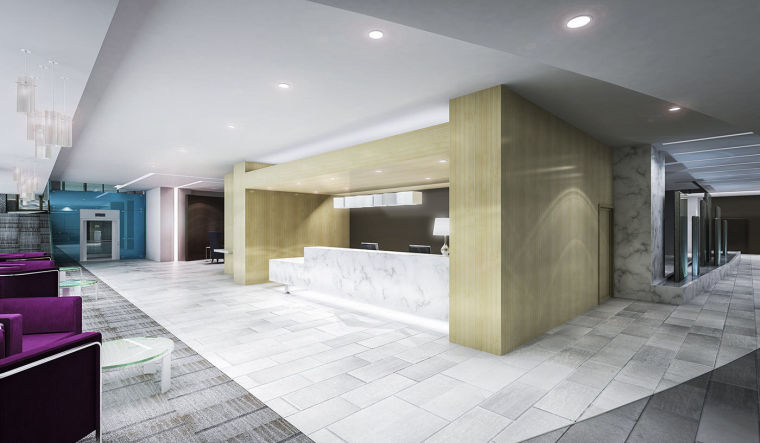 Shamin gets national award for hotel conversion project Hilton honors Chester firm for turning office tower in Richmond into two hotels
Shamin Hotels, the region's largest hotel operator, received a national award from Hilton Hotels for converting a former 19-story office tower into two hotels. Shamin received one of Hilton's 2016 Development Awards in the new build/adaptive reuse of the year category for dual brand. Only one project is selected annually. The award was for the conversion of the office tower into a 100room Homewood Suites by Hilton Richmond — Downtown and a 144room Hampton Inn & Suites by Hilton Richmond — Downtown that opened early last year at 700 E. Main St. in downtown Richmond. Converting the then-52-year-old former office building into the two hotels under the Hilton brand was by far Shamin Hotels' most ambitious project — and its most expensive. The $40 million-plus project included the acquisition, construction and renovation costs before receiving any historic tax credits.
"It certainly is the one I have spent the most time on and the most enjoyable," Neil Amin, the company's president and CEO, said last year when the property opened. "This will be a key location for the city. We wanted to make it as nice and distinctive as possible."
One feature is a rooftop bar — Kabana bar and restaurant, located on the top floor — that offers commanding views of downtown Richmond. Chester-based Shamin Hotels operates 50 locations in Virginia, Maryland, North Carolina and Florida, with 35 in the Richmond region. Its local properties include the 254-room Hilton Richmond Hotel & Spa Short Pump in Henrico County, which received another award from Hilton. That hotel received a Make it Right award for getting the highest score in the SALT — Satisfaction and Loyalty Tracking — system that Hilton uses for guest satisfaction. The award covers all hotels in North and South America that have up to 499 rooms.